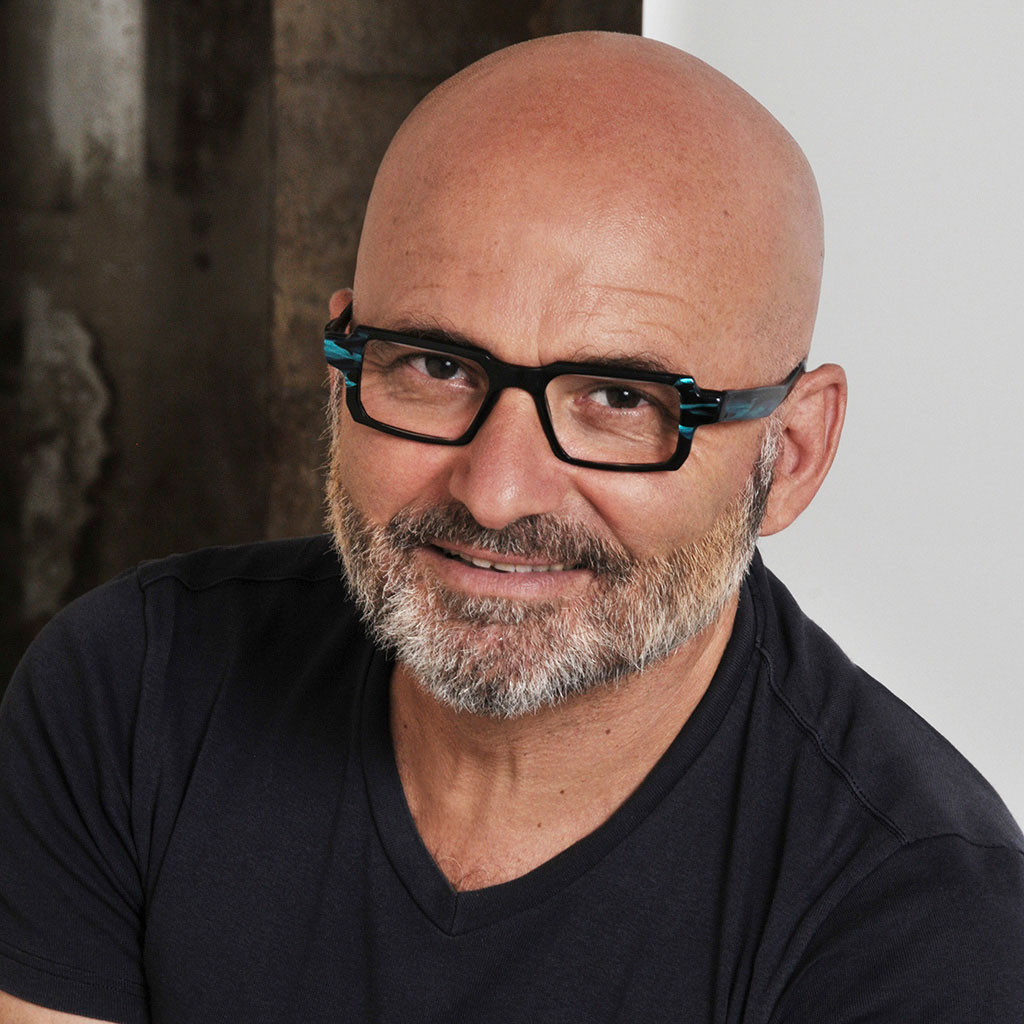 Armando Rotoletti (born in Messina, 1958) studied photography at St Mary College of London and the London Polytechnic (nowadays University of Westminster). In the 80s and 90s he worked as photo reporter in Milan; featured in both personal and ensemble exhibitions, he became a portrait photographer of big names from the worlds of culture, entertainment, and economics with Grazia Neri's agency. His work was also published on the most renowned national and international press.
In the last 20 years or so he has been pursuing several larger projects of social commentary – Casa della Carità. Faces and Stories (2005) features the shelter run by Father Colmegna, The Barbers of Sicily (2007) is a journey through the last few traditional barber shops on the island – and landscapes and facescapes of notorious food and agricultural areas: People of Barbaresco (2013) was the first product of this commitment. Talking Circles of Biancavilla (2013) offers anthropological insight on a town on Mt Etna. Valelapena (2013) collects tales of redemption in the prison of Alba. Scicli, City of Joy (2014) presents the charming Baroque town.
Etna: Wine and People (2015) chronicles the wine renaissance from that area, and The face of the soul (2015) portrays 50 Italian philosophers. Noto. Stones and Faces (2015) features the town's uniqueness and beauty. Striking Piazzas of Sicily (2017), a love letter to the island from one of its sons, shows eighty-two empty piazzas, free of any visual conditioning for the duration of a shot. Selinunte (2019) highlights the aesthetic relationship between ruins and buildings, temples, and landscapes. In 2020 he published a bravely ambitious project: Death in Sicily, a portrait of the island's tradition of mourning, with contributions from Dacia Maraini and Ignazio Buttitta. Unveiled Ventimiglia (2021) is the heartfelt testimony of the encounter with the western Ligurian Riviera.
Rotoletti still works on both private and corporate photoshoots and portraits.