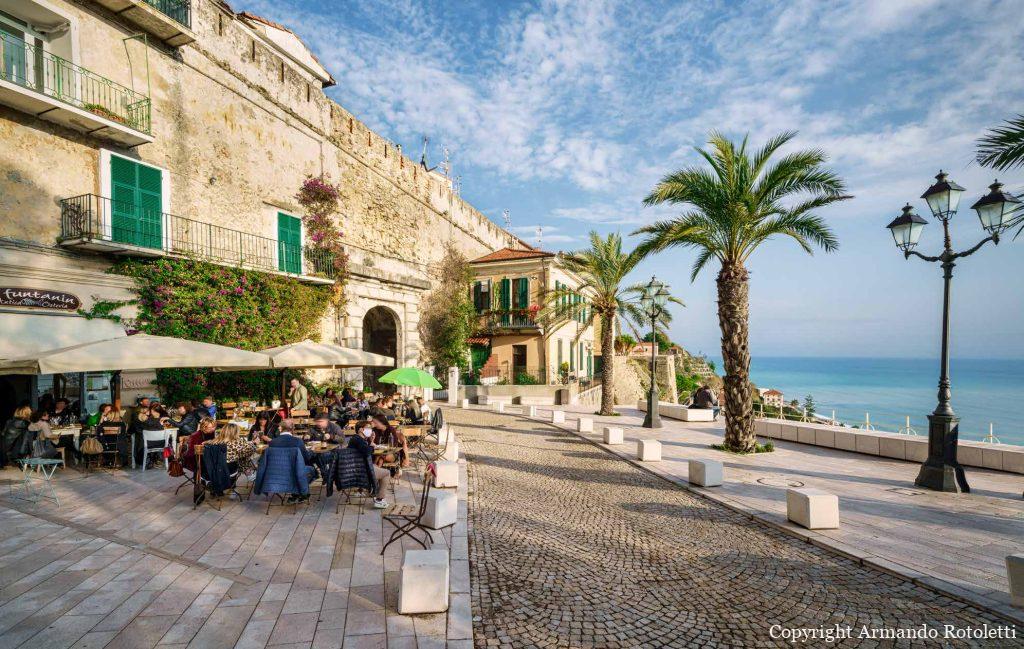 Ventimiglia is frontier and transit city, domestic and never wild far west, it is instead very civilized since the most antique times as a last Riviera Ligure's offcut before Costa Azzurra. Armando Rotoletti's camera eye reveals a surprisingly beauty that invites you to stay and discover its secrets. Nothing is better than putting on the reader shoes and "entering" the images letting you lead by the captions and texts written by professor Mario Ascheri, the cultured "Virgilio" taking us in this visit. Rotoletti's photographs reflects and find explanation in the professor historical and philological considerations. You can easily go from landscape to monuments, from the glimpse of the ancient village to the "frontier people", whose portraits intensely close the book pages: from antiques to "Ragazze di Wilma", food masters, craftsmen, artists, women of dinar, of hearts, of flowers…
And from afar, at sunset, beyond the gaze of the elderlies and the youngest, there is the memories horizon, the horizon of dreams.
Book features: bilingual Italian-English edition; book size 34x32cm, 128 pages; 89 photographs; hardcover. You can receive it with a donation of € 50,00 (plus 35€ for shipping outside Italy). All the profits from the book will be donate to non profit organizations in Ventimiglia.