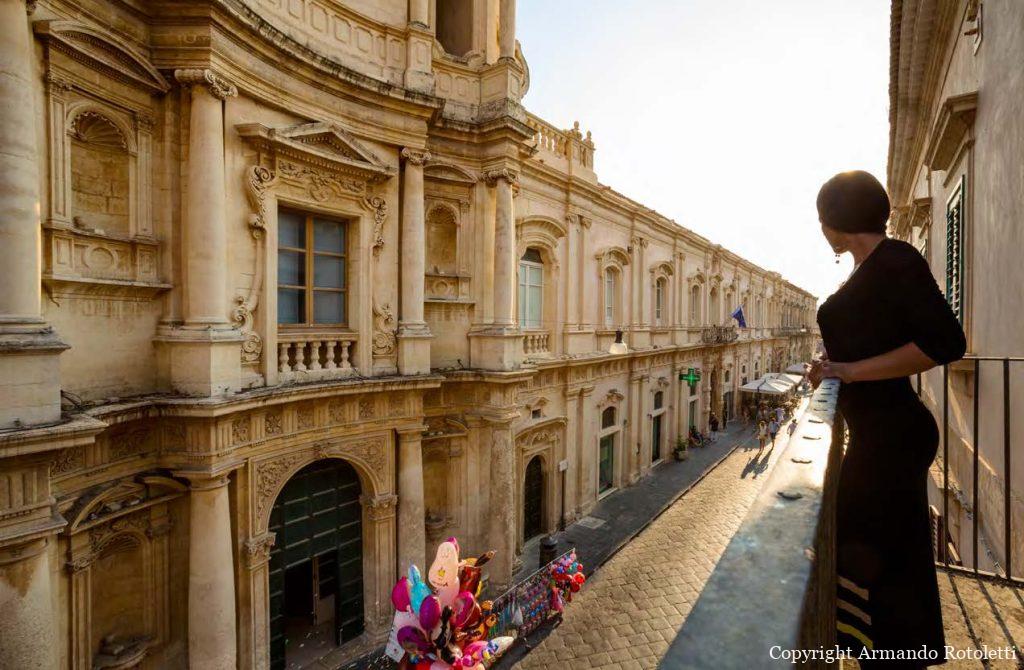 A book created during a long and dedicated period of visits to the Sicilian town of Noto by Armando Rotoletti, of Sicilian origin and deeply connected to his land.
Taking centre-stage, the uniqueness and beauty of Noto, of which Rotoletti has investigated all facets: from the architectural side to the humanity of the people living there, in addition to the surroundings, the suburbs and the countryside, the cultural aspect, the economic one, etc.
In order to give the most genuine vision of the city, he followed his usual method: visiting people, their houses, getting to know their habits and rituals, until feeling part of them; in short, he tried to live the town, and then offer a daily, honest and true view of it.
The book is complete of several texts by well-known scholars offering unique insight in many cultural fields.
The book is available for sale online, it costs €25 (35€ added for shipping outside Italy).