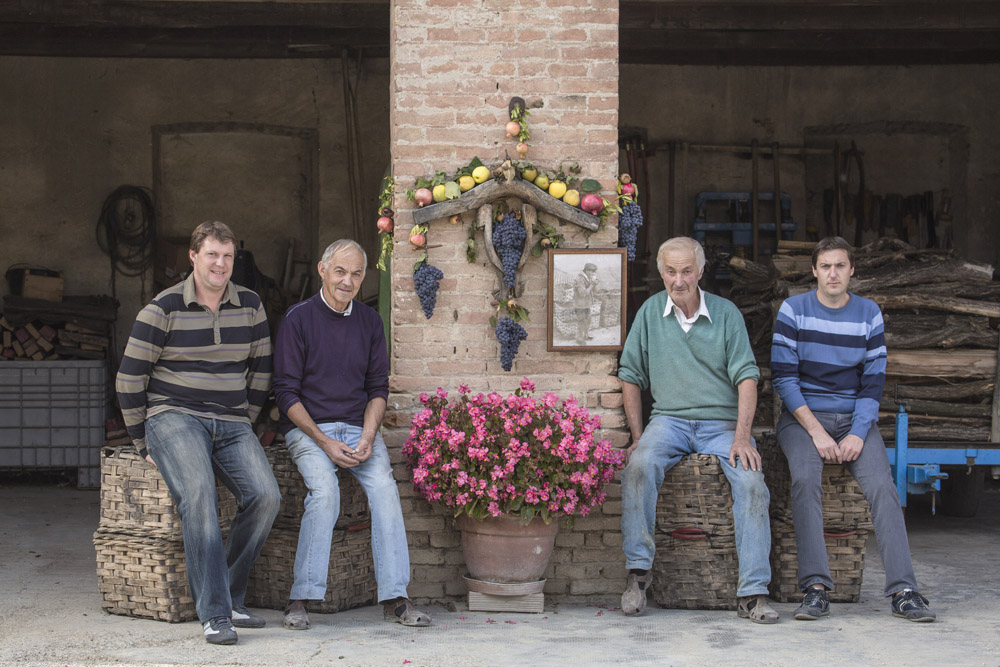 Wine often matches the face of who makes it: a happy face is the best business card of a good wine. From this concept springs a books that is at once a photo documentary, a sociological inquiry and a guide to a famous wine territory standing between the Langhe and Montferrat.
A project exploring a microcosm of 700 inhabitants, where tradition and everyday life intertwine. Smiling faces of gratified people, hills covered in rows of vines and a chain of stories recounting a long lasting passion comprise a collective portrait of people that not only make one of the best wines in the world, but also preserve the territory's everlasting beauty.
A surprising gallery of characters, with a wonderful landscape dotted with tiled roofs, small churches and "vineyard architecture", and complemented with passages in which the individual winemakers describe their dreams, the wait and the passions that drive their lives. In an age in which land is frenetically exploited and cultural identities are being wiped out, this story takes on the quality of memory preservation.
The publication has a detailed Index of winemakers, complete with winery addresses, websites and contact details. It can also be a user-friendly pocket guide of the Barbaresco area.
Gente di Barbaresco (People of Barbaresco) is available both as a print book or an ebook
The print book, 96 pages in 24 x 16 cm format, Italian/English text, is purchasable directly through the paypal button (€15+€35 for shipping outside Italy).
The interactive ebook in PDF format, Italian/English text, including 5 videos in which the winemakers talk about themselves and their work, is compatible with all computers and tablets. It's on sale in over 30 Italian bookshops online, including: