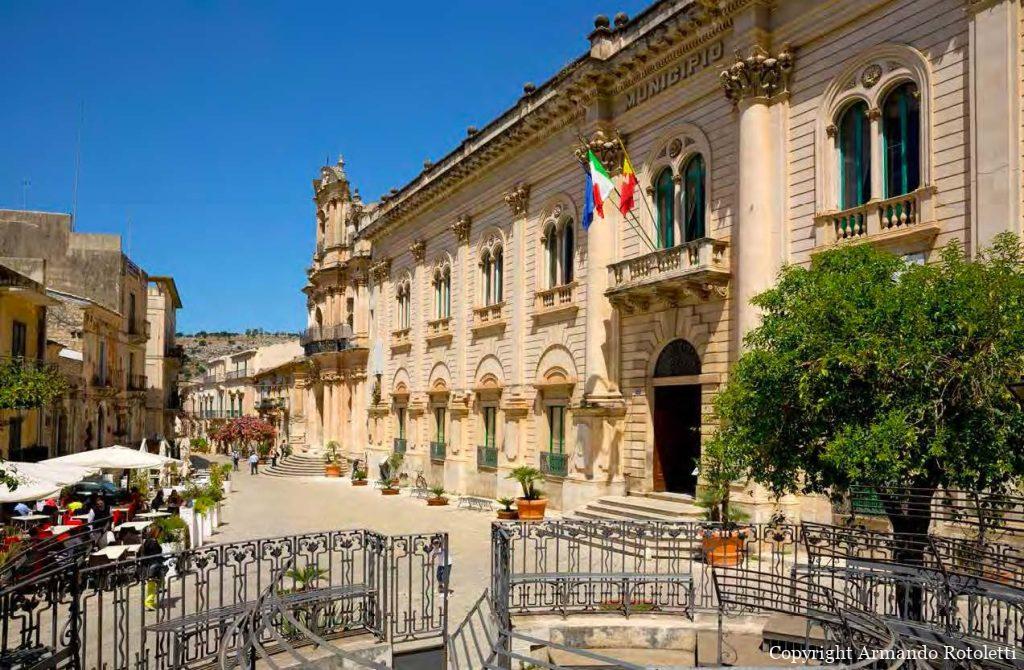 Most people know Scicli as the "place of Montalbano", owing to its being the set of several scenes from the successful TV series based on the novels by Camilleri and starring Luca Zingaretti as the inspector. But Scicli, celebrated by Elio Vittorini as "the most beautiful city in the world", laying in its valley with its churches, convents and Late Baroque palaces, is a treasure. "I thought of the hand of a divine architect when I first saw it… And after taking the first shot (the Church of Santa Maria della Consolazione, on the cover), I decided I wanted to be its metaphysical keeper by making a book," says Armando Rotoletti. "It has all the defining traits of a hamlet – wrote the Art Historian Paolo Nifosì, Sciclitan – castle ruins on top of San Matteo hill, an abandoned Mother Church halfway up and a historic city in the gorge. The town is small, yet lavished with dramatic urban sceneries, dominated by baroque church façades and tied together by incredible palaces rich of corbels with tigers, winged horses, griffins and grotesque masks…"
However, considering Scicli like a museum would be reductive. It's alive, stimulating, lived fully by its residents and by the new Sciclitans who, despite not settling there permanently, feel part of the community. The foreword is naturally by Luca Zingaretti, who was dazzled by it on his visits to shoot "Inspector Montalbano" – "That's when I understood that Scicli had something in its warm reception, its sweetness and calmness that was somewhat feminine, almost maternal." The book's title, "Scicli, city of joy", is a love token and a good wish for the time that's yet to come.

The book is available for sale online, it costs €20 (plus €35 for shipping outside Italy).

It can also be bought on Amazon on this link..